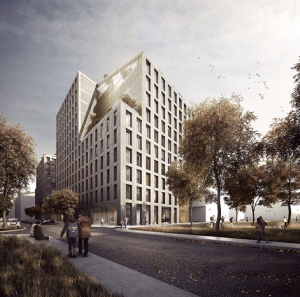 We are a team that aims to produce stunning, innovative, and contemporary designs. For the longest time, we have helped clients to create commercial architecture that fits their vision. From simple remodels to full on renovations, there is nothing our people can't accomplish, so rely on us.
In modern design, it is common to see more automation. For example, a lot of people use smart meters in their home. These help them to alter the power usage in response to energy demands or what time of day it is. Responsive architecture works by taking things a step further here. It enables buildings to reconfigure as the conditions in the environments change. There could be many reasons for this, like societal and environmental responses.
New technology
Responsive architecture is able to take advantage of any type of technology. It can alter a structure in response to all kinds of stimuli. One good example would be when you use motors to open windows because temperatures rise. Another example would be solar panels that move when the sun changes position so they keep charging.
In most cases efficiency is the goal here. There could be more natural lighting, ventilation, cooling, and heating if you use the right products. You could also generate renewable energy more effectively. All of these can make a property more efficient.
Furniture
The right furniture can also help you to make your space more responsive. For example, rather than static desks you could choose ones that users can reconfigure. This can make it easier to avoid repetitive work conditions that could hurt creativity or cause a drop in productivity. Lots of modern offices now have desks that can change height and position to keep the space flexible.
Any scale
Whether you have a small commercial property or a huge office home to lots of people, making it more responsive can provide a huge array of benefits. It can ensure the space is more comfortable, maximising light and the air quality. The energy savings can be very impressive too. That could add up to much lower energy bills and money you can invest in other things.
Talk to us about commercial architecture
Whether you already use some responsive products or want to take your first steps with them, Coffey Architects can help. We know how to incorporate many of them into designs. Our goal is to make the properties as comfortable for users as possible.
So, if you have an idea for commercial architecture and want to work with us, please get in touch. We would be happy to explore ideas with you.