Welcome
What We Do
we're an award winning architectural practice committed to modern, innovative design.
Our award winning commercial architecture team are on hand to help clients of any nature achieve what they desire, whether new builds, renovations, remodels and extensions.
If you are currently looking for any form of commercial architecture, Coffey / Architects and our award winning team are on hand to help you every step of the way with your commercial architecture project.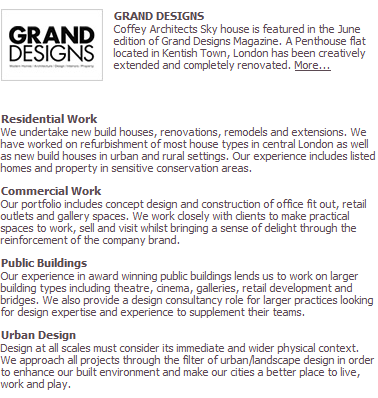 Coffey Architects Ltd. is an RIBA Chartered Practice.
Our team will commit themselves 100% to your commercial architecture project as we do with all the projects we take on at Coffey / Architects.
Rest assured your commercial architecture project is in safe hands with Coffey / Architects, we'll surpass all your expectations and deliver you an innovative and modern design for you commercial architecture project. We thank you for viewing our website and hope you'll consider using our services.