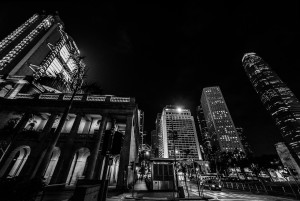 You need a lot of resources to build large commercial buildings. In many cases it takes just as many to operate them each day. However, there are many ways to reduce both. It is possible to design commercial architecture with outstanding green credentials. The buildings can be materials that are gentle on the environment and sustainable. They can also have greener energy systems like passive cooling and solar panels.
Below we want to take a look at some of the green features of wonderful buildings all over the world.
Pixel Building, Australia
This stunning office building was the first in the country to be entirely carbon neutral. It has a number of features that allow it to generate all the power and water it uses on site. For example there are wind turbines on the side.
Museum of Tomorrow, Brazil
This science museum has an incredible design. The sustainable features are great, including fin-like solar panels on the roof that can adjust to take advantage of the sunny climate. The air conditioning system also uses water from the nearby bay rather than fresh supplies.
Vancouver Convention Centre, Canada
The roof of this incredible building is truly something else. It set a new high standard for how effective green roofs can be. The surface is covered in plants and grasses to insulate the building. There are hives of bees to pollinate and help the greenery to thrive. The living layer effectively insulates the building, reducing heating as well as cooling costs. It also boosts water drainage.
Shanghai Tower, China
This is one of the most impressive pieces of commercial architecture in the world. It is the second tallest building but is still immensely sustainable. One of the main features that allow this is extra skin. The transparent layer captures air so it can provide natural ventilation. The end result is much lower energy consumption.
The Edge, Amsterdam
Office buildings don't get more cutting edge than this one. People who work in the building can control various things with an app, including their blinds. The exterior of the building is solar panels to generate electricity. Inside, all the lights are LEDs, creating "digital ceilings" that use very little energy. Warm and cold water from different levels of the building can also be pumped around it to provide heating and cooling rather than relying on expensive air conditioning.
Talk to us about commercial architecture
Coffey Architects loves working with clients who think about the future of their buildings. We can come up with lots of green, eco-friendly ideas for your project. So, contact us today to start planning.