Architecture has been fine tuned over the millennia into an intricate process that many would liken to an art style and in many ways, architecture is exactly that. An architect can breathe creativity into designs that may other wise be missing them. A truly skilled architect can create works that not only look amazing visually, but are also incredibly functional, getting the most out of the new creation. Commercial Architecture is no exception to this rule. For some of the most reliable and skilled professionals when it comes to commercial architects in London, do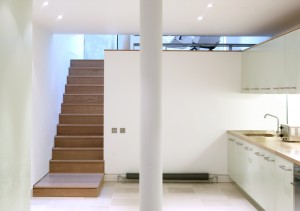 yourself and your project a big favour and pick Coffey Architects to help you out.
First it is always important to know what you can expect when selecting your architect. Well, you can be rest assured, The team are more than up to the task. Phil himself has been recognised for his great work, having been awarded architect of the year 2012, amongst other prestigious awards. This recognition is well earned. The projects we have carried out successfully are varied and many. We have done residential, commercial, industrial architecture and many more. This isn't just in the UK either, we have done plenty of work abroad too, with some noticeable examples including work on hotels and similar establishments in a number of countries.
The key to our success is not only our experience and skill. We take the time to get to know both the client and the project. It is our firm belief that the more we get on the level of the client and what they expect, the better the results for everyone involved,the client especially. We have been recognised as a culture of excellence and like to put everything we have into both maintaining that title and showing why we have earned it.
All questions are welcome and you can be certain we will do all we can to answer them as fully and accurately as possible. If you want, examples of our past projects with detailed images are available for your viewing pleasure on our site, so do feel free to browse through them. If you like what you see, then get in touch with us as soon as you can!