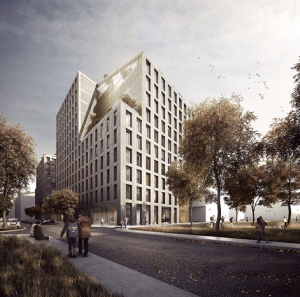 It can be hard to appreciate how building projects differ. Working on a residential project and one for commercial architecture is quite different. There are unique challenges in each area and you must have a full understanding of what is needed. Also, it is crucial there is compliance with local building regs. The size, scale, and specifications for commercial spaces mean you need more knowledge.
It is important that architects working on any project pay great attention to the aesthetics as well as the structure. It is also vital to think about the core needs of the building. This can include things like parking as well as public and private spaces. In addition to this are all kinds of specialist amenities.
The needs of the infrastructure
As is the case with any building, it is important to know the requirements for the infrastructure and structural elements. It is a good idea to do this right from the start when you produce the design.
Both residential and commercial architecture require knowledge of safety and proper design. However, the bigger size and envelope of a commercial building means special care is necessary.
A residential building must be able to meet the needs of a family. On the other hand, the design of a commercial building must cater to the needs of the business. This includes employees, visitors, suppliers, and many other stakeholders.
Another concept to look at is that there is a special need for commercial buildings to integrate into the landscape. It should look great and not do any harm to its surroundings.
Creating the right facility
It is understandable that to most people, commercial and residential architecture appear similar. But the truth is that there are quite a lot of needs with commercial design that can vary a lot. For instance, imagine having to create a block of offices. The architect has to plan out the meeting rooms, break areas, desk spaces, and reception. This is in addition to other elements like washrooms, parking, and lifts, all the while ensuring regulations are met. So, it is important that people have the right knowledge and skill when working on a project like this.
Talk to us about commercial architecture
Architects in this day and age need to be multi-faceted and should have skill with all kinds of design elements. This will allow them to create facilities and buildings that match the needs of the users. Coffey Architects has a great deal of experience working on all kinds of projects, from home extensions to offices and libraries.
Ours is an award winning firm that provides residential along with commercial architecture services. You can learn more by taking the time to browse our website. Or, you can reach out to our team and we can talk to you about our services in detail.